What we do for you
Innovation in health care … what does that mean in practice? And how does it benefit you, the patient? At Curendis, it's an integral part of who we are and reflects how we work.
We're a team of experts; each of us is continually upgrading our knowledge and skills. Our teamwork is multi and interdisciplinary, supported by cutting-edge technology.
And we combine all that to restore you to better health and improve your quality of life.
Bekijk ons aanbod
Chiropractic Treatment
Chiropractors in Belgium are university-educated professionals who specialise in the examination, treatment, and prevention of musculoskeletal conditions.
Do you have questions about chiropractic treatment?
Are you unsure of how a chiropractor could help you, personally?
What should I expect from a consultation?
We start with a medical examination (general, neurological, and orthopaedic), after which we draw up a customised treatment plan. Manual chiropractic treatment starts with your second consultation. That includes:
specific vertebral column manipulations
spinal decompression (COX method therapy)
other joint and muscle techniques
At Curendis, we regard chiropractic care as a valuable, professional discipline for your entire course of treatment as a patient. What does that entail? Every chiropractor:
Every chiropractor:
works closely with the pain management physician, radiologist, and spine coach
facilitates patient range of motion
alleviates pain
This teamwork is part of our innovative vision, the ultimate goal of which is to provide the best possible care tailored to your needs.
Which health issues should I see a chiropractor for?
Chiropractors treat musculoskeletal conditions as part of the locomotor system, especially joint problems. Most of our patients visit the clinic for back, shoulder, or neck pain and headaches.
Some specific conditions include:
acute or chronic lower back pain (dislocation, herniated disc, osteoarthritis)
neck pain
pain between the shoulder blades (upper back pain)
headaches
pelvic and hip complaints
whiplash
scoliosis (misalignment of the spine)
radiating arm or leg (sciatica) pain
dizziness (if the neck is the source)
tendinitis
sports injuries
chronic pain after neck or back surgery
Schedule a consultation for an initial appointment and have one of our chiropractors draw up a treatment plan.
Schedule a consultation
What we believe
How do we heal people of acute pain and chronic physical ailments? How do we restore the simple joy of living a healthy, happy life for our patients? The solutions to those questions are what drive us.
Read more
Relaxing massage table
Botdensitometry
Dr. Wout Vandervennet
Anaesthesiologist – pain management physician
Marthe De Muynck D.C.
Doctor of Chiropractic
Cherise Levy D.C.
Jan Cnudde D.C.
Carina Pittomvills
Doctor of Chiropractor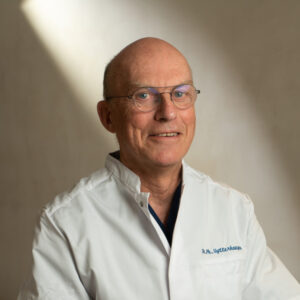 Dr. Uytterhaegen
Alice Deman
Spine Coach
Stijn Roose
Spine Coach
Dr. Els Lannoey
Gynaecologist
For appointment call
015 41 24 34 of 015 50 61 89
Dr. Ector
Cardiologist
For appointment call:
015 50 61 91
Dr. Bakelants
Cardiologist
For appointments call:
015 50 61 91

Dr. Vankelecom
Cardiologist
For appointment call:
015 50 61 91